Play Station™

VR Work Simulator, Video, Installation, 2017
---
Play Station™. Funemployment, Forever. Farsight Corporation welcomes you to Play Station™, our new range of automated workplaces! Enjoy the 9 to 5 life of leisure as never before.


玩站™。永远的福利待遇。 远见公司欢迎你来到玩站™,我们全新的自动化工作场所!享受从未如此悠闲的朝九晚五生活。
---
For Art Night London, Lawrence Lek invites audiences to explore the contradictions of a future post-work society with a new virtual reality video game. Set in 2037, Play Station™ takes place in a science fiction version of the White Chapel Building, transformed into the London headquarters of a mysterious technology start-up known as Farsight.
A world leader in digital automation, Farsight trains employees to outsource their jobs as much as possible, rewarding top performers with access to exclusive entertainment and e-holidays.
Access to this virtual world is through a mandala-like installation of VR headsets, video training guides, and voiceover tutorials, allowing the audience to participate as players or observers. Housed in the cavernous atrium of the recently re-invented White Chapel Building, Play Station™ reflects on the continuously changing boundaries between workplace and playground.
---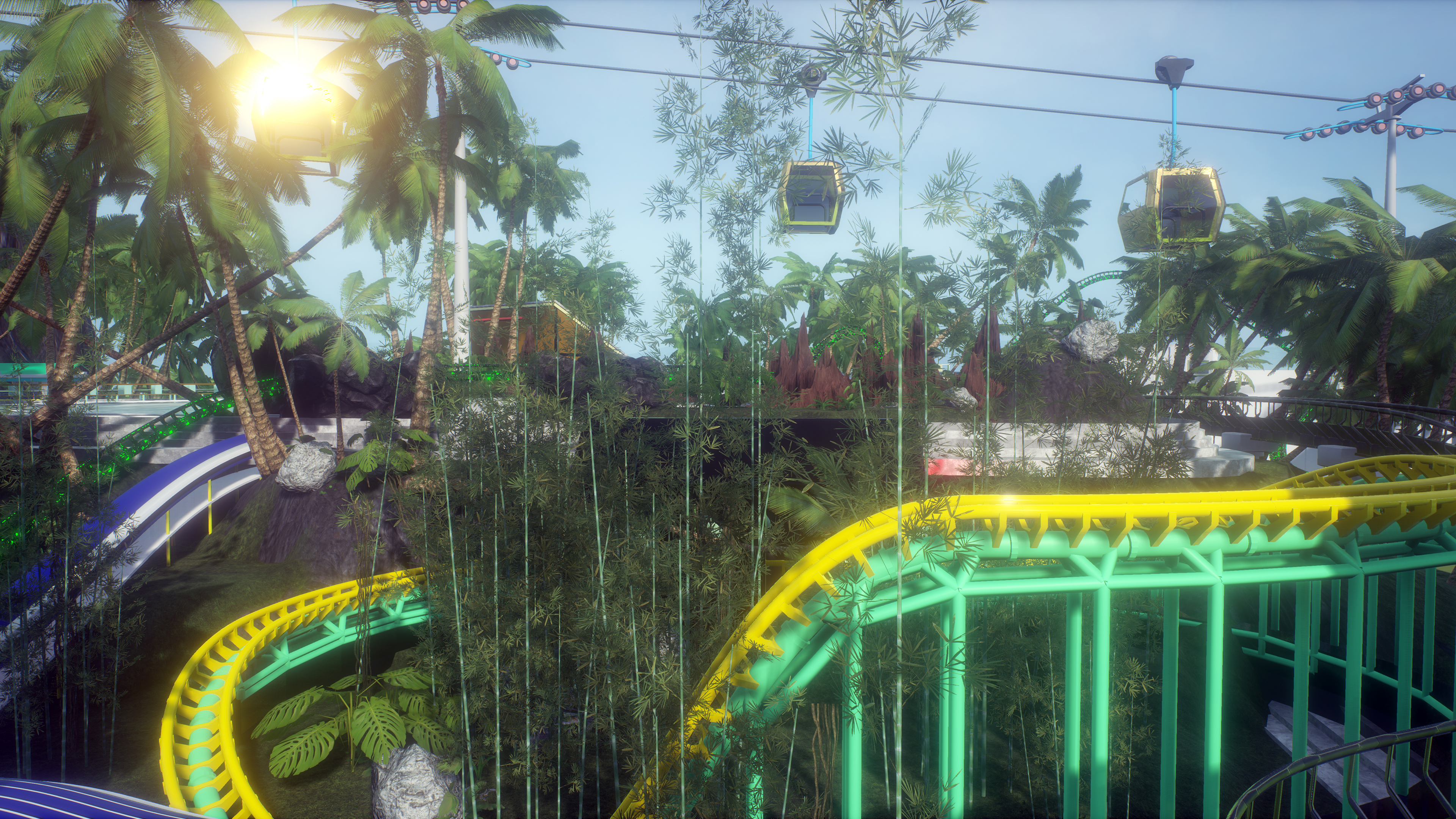 Play Station by Lawrence Lek
Animation by Clifford Sage
Architecture by Johnny Lui
Music by Seth Scott
Voiceover by L Mehmet
Translated by Joni Zhu
Commissioned for Art Night London
Saturday 1 July 2017, 6pm - 4am at the White Chapel Building, 10 Whitechapel High Street.
A co-commission by Art Night and Outset Young Patrons Circle. Supported by Derwent London. Curated by Fatos Ustek
Related Projects
Play Station
is part of a wider 'Sinofuturist' fictional universe where the AI conglomerate Farsight Corporation develops art and entertainment. They also appear in:
︎︎︎ the CGI film
Geomancer
(2017)
︎︎︎ the video game series
2065
(2018-ongoing).
︎︎︎ the site-specific installation
FTSE (Farsight Stock Exchange)
(2019).