Unreal Estate (The Royal Academy is Yours)
Simulation, Video, 18min, 2015


---
"Congratulations! Your bid for Burlington House and 6 Burlington Gardens was successful. The former home of the Royal Academy of Arts is now yours. To become the master of your own home, you must first define its mission. The mission is different for each of your homes, from the mansion in Miami to the villa in Piccadilly."
---
---
About
Unreal Estate (The Royal Academy is Yours)
uses video game software to imagine a future in which the Royal Academy of Arts in London has been sold to a Chinese billionaire as a luxury private mansion. A first-person perspective tour through their new abode is accompanied by a voiceover – translated from the high-society Tatler magazine into Mandarin – about how to hire and fire an 'army of household staff'.
Drawing from the language of high-definition property marketing videos, the project presents a critical look at the capital's current housing crisis. The Royal Academy is itself on a rental contract from the government, and this fact shows the precarious status of even the nation's oldest and most revered art establishment. This is an uncannily familiar virtual world where a major cultural institution has been appropriated into commercial real estate.
Even the heritage architecture and art collections of the Royal Academy are marketed as private property. The courtyard now contains a Jeff Koons bunny; wallpaper by Yayoi Kusama lines the walls of the private galleries; grand receptions are converted into double-height bedrooms with jacuzzis; security is extremely tight with laser alarms, CCTV, and encrypted wireless networks. Helicopters never stop hovering over the estate.
The work forms Chapter 9 of Lawrence Lek's
Bonus Levels
project, a series of utopian/dystopian virtual worlds based on real places.
---
Exhibition at the Royal Academy, London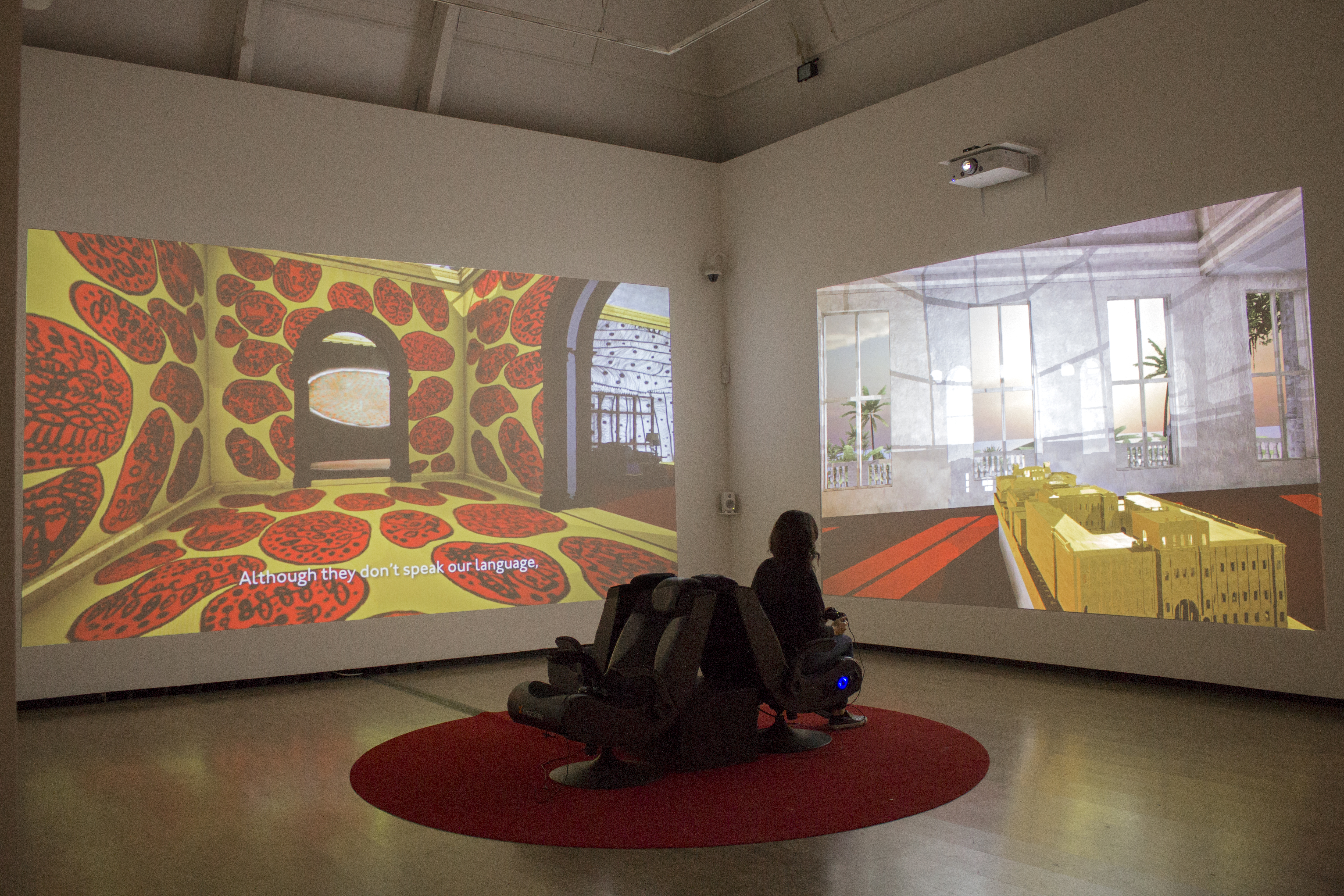 ---
Performances
24 April 2015
Royal Academy of Arts, London, England
4 December 2015
HAU2, Berlin, Germany
3hd Festival
, Presented by Creamcake
1 December 2015
Cafe Oto
, London, England
Presented by Kammer Klang
---
---
Credits
Written, Modelled, Programmed and Edited
by Lawrence Lek

Original Soundtrack
by Oliver Coates

Translation and Voiceover
by Joni Zhu

Originally commissioned for the 2015 Dazed Emerging Artist Award
Royal Academy of Arts, London. 17 April – 18 May 2015

Exhibition Curator
Susanna Davies-Crook
---